Welcome to our review of the Mandala Healing Center located in West Palm Beach, FL. If you or someone you love is seeking help for addiction or mental health issues, this rehab center may be the right choice for you.
Overview
The Mandala Healing Center provides a holistic approach to addiction recovery and mental health treatment. They offer individualized care and a range of evidence-based therapies to help clients achieve lasting sobriety and mental wellness.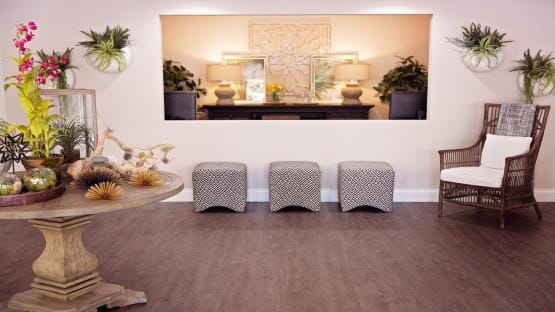 The center's residential program includes detoxification, psychological assessment, and comprehensive treatment planning. They also offer an intensive outpatient program (IOP) for clients who have completed residential care and want continued support and guidance as they transition back into their daily lives.
At the Mandala Healing Center, the focus is on healing the mind, body, and spirit through various therapies, including:
Cognitive-behavioral therapy (CBT)
Dialectical behavior therapy (DBT)
Eye movement desensitization and reprocessing (EMDR)
Path to Peace yoga
Meditation
Treatment Team
The treatment team at the Mandala Healing Center is made up of licensed therapists, addiction specialists, and medical professionals who are experts in their fields. They work together to provide individualized care and support for each client, with the goal of helping them achieve lasting recovery.
The team includes:
Psychiatrists
Primary Therapists
Clinical Psychologists
Master's Level Therapists
Nurses
Families and Support
The Mandala Healing Center understands the importance of involving families and loved ones in the recovery process. They offer family counseling and support groups to help clients and their loved ones heal and grow together.
Their Family Program includes:
Family therapy sessions with a licensed therapist
Family support group meetings
Family education and resources
Family visitation
Life in Recovery
Recovering from addiction and mental health issues is a lifelong journey. The Mandala Healing Center provides ongoing support and resources to help clients maintain their sobriety and mental wellness.
Their Continuing Care Program includes:
Aftercare planning
Outpatient treatment
Alumni support groups
Monthly continuing care workshops
Insurance and Costs
The Mandala Healing Center works with most major insurance providers to make treatment affordable for their clients. They also offer financing options and scholarships for those who qualify.
The cost of treatment will vary depending on the level of care required and the length of stay. Contact the Mandala Healing Center directly to discuss their rates and payment options.
FAQs
Q: What types of addictions and mental health issues does the Mandala Healing Center treat?
A: The Mandala Healing Center treats a range of addictions, including alcohol, drugs, and process addictions. They also provide mental health treatment for conditions such as depression, anxiety, PTSD, and trauma.
Q: How long does treatment at the Mandala Healing Center last?
A: The length of treatment will vary depending on the client's individual needs and progress. Residential treatment typically lasts 30-90 days, while IOP can last up to 12 weeks.
Q: What can I expect during the admissions process?
A: The admissions process at the Mandala Healing Center begins with a phone consultation with a member of their team. They will ask questions about the client's history and needs to determine if the center is a good fit. If so, the client will complete an intake assessment and receive a comprehensive treatment plan.
Q: What should I bring to treatment?
A: The Mandala Healing Center recommends bringing comfortable clothing, toiletries, and any necessary medications. They also suggest leaving valuables at home or arranging for a family member to hold onto them while in treatment.
Q: Are visitors allowed?
A: Family visitation is allowed at the Mandala Healing Center. However, visitors must be approved by the client's treatment team and follow the center's visitation policies.
Conclusion
The Mandala Healing Center is a top-notch rehab center with a compassionate and experienced treatment team. They provide holistic, evidence-based treatment and ongoing support to help clients achieve lasting recovery and mental wellness. If you or a loved one needs help, we highly recommend the Mandala Healing Center.