Hey y'all, welcome to our review of Tranquility Woods Addiction Treatment Center. We know that battling addiction can be a difficult journey and finding the right treatment center can make all the difference. That's why we're breaking down everything you need to know about this treatment center, from the facilities to the staff, to help you determine if it's the right fit for you.
Facilities
Tranquility Woods is located in Pasadena, Maryland and offers a variety of amenities to make your stay as comfortable as possible. The center has a pool, hot tub, sauna, and gym for clients to use during their stay. Additionally, all of the rooms have private bathrooms and clients have access to laundry facilities.
While the facilities are nice, we believe that a treatment center's success lies mostly in the quality of the program and the staff. Let's dive into those next.
Program
Tranquility Woods offers a personalized treatment approach for each client, which includes individual counseling, group therapy, and various holistic therapies such as yoga and meditation. The program also includes family therapy and aftercare planning to help clients transition back into their day-to-day lives.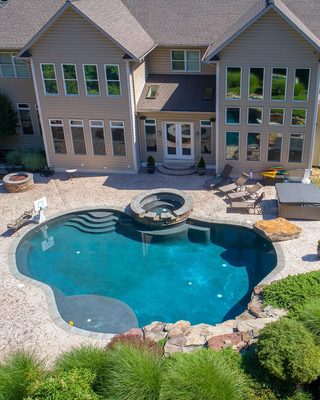 One unique aspect of Tranquility Woods' program is the focus on nutrition. The center has a professional chef who prepares three healthy meals a day for clients. Additionally, the program includes nutrition education and cooking classes to help clients learn how to maintain a healthy diet post-treatment.
The length of the program can vary depending on each client's needs, but typically lasts between 28 and 90 days. Tranquility Woods also offers a partial hospitalization program (PHP), which can be a good option for clients who do not require residential treatment but still need intensive care.
Staff
The staff at Tranquility Woods is comprised of licensed professionals with experience in the addiction treatment field. The center has a medical staff that includes nurses and doctors who are available 24/7 to ensure clients' safety and well-being.
One aspect of Tranquility Woods' staff that we appreciate is the ratio of staff to clients. The center has a relatively small client-to-staff ratio, which allows for more individualized attention and care.
The staff also includes certified addiction counselors who work with clients both individually and in group settings. These counselors specialize in a variety of treatment modalities and can provide clients with the tools they need to overcome their addiction.
Insurance and Cost
Tranquility Woods works with most major insurance carriers and offers financing options for clients who need it. The cost of treatment can vary depending on the program length and level of care, but the center's website states that they work with clients to create a payment plan that works for them.
Success Rate
While we were not able to find a specific success rate for Tranquility Woods, the center does have several testimonials from past clients on their website. It's important to note that success rates can vary from person to person and depend on how committed the individual is to their recovery.
However, we do appreciate that Tranquility Woods offers a guarantee to clients who complete the program but then relapse within six months of leaving. The center will provide a complimentary 21-day program for these clients.
FAQs
Can I bring electronic devices?
Yes, clients are allowed to bring electronic devices such as phones and laptops, but they must be turned off during group therapy and other designated times.
What if I need to leave the program early?
Tranquility Woods understands that unexpected events or emergencies may arise that require clients to leave the program early. However, they do encourage clients to complete the full program, as leaving early can decrease the chance of success in recovery.
What are the qualifications of the staff?
The staff at Tranquility Woods includes licensed medical professionals, certified addiction counselors, and experienced therapists. All staff members are required to undergo extensive background checks and ongoing training to ensure they are providing the highest quality of care.
Conclusion
Overall, we believe that Tranquility Woods Addiction Treatment Center offers a comprehensive program with a focus on personalized care and nutrition. The facilities are nice and the staff is experienced and attentive to clients' needs. While we were not able to find a specific success rate, the center offers a guarantee to clients who complete the program but then relapse. We hope that this review has provided you with valuable information to help you make a decision about your addiction treatment options.