Welcome to our veterinary professional liability insurance guide! As pet owners, we understand the passion and drive that keeps veterinary professionals committed to their work, and we want to help protect their practices with top-tier insurance options. From veterinary malpractice to general liability, we've got you covered with tailored insurance solutions to fit your individual needs.
Essential Veterinary Professional Liability Insurance Options
As a veterinary professional, you already know that caring for animals comes with liability risks. From misdiagnosis to medication errors, there are many potential hazards for you and your business. That's why veterinary professional liability insurance is a critical aspect of your commercial insurance portfolio. Here are some key options to look for:
General Liability Insurance
This type of insurance covers claims arising from bodily injury and property damage resulting from your business operations. It is especially useful if your veterinary practice has a physical location that clients visit.
Professional Liability Insurance
This form of insurance covers claims relating to errors or omissions in your professional services. Also called malpractice insurance, this type of coverage is critical for vet practices, as a mistake made in the course of providing medical care could be costly—financially and reputation-wise.
Animal Bailee Coverage
This insurance covers losses related to animals under your care. For instance, if a dog in your custody is lost or injured, this coverage would provide compensation for veterinary expenses, rehabilitation, or a replacement animal, depending on the policy terms. This can be critical for lower-income pet owners who can't afford to cover these costs themselves.
Cyber Liability Insurance
This type of insurance provides coverage for costly data breaches, hackers' theft, and destruction of electronic files. With more pet owners using online appointment systems and payment portals, the risk of cybercrime is on the rise. This coverage provides peace of mind that your business will remain financially stable and responsive to customer needs in the event of a data breach or security incident.
D&O Insurance
This coverage is designed to protect your business's directors and officers from personal claims made against them as a result of the business's conduct. This coverage can be beneficial if your practice has a board of directors or other leadership positions filled by individuals who could be sued for wrongful acts, mistakes, or failures to perform their duties.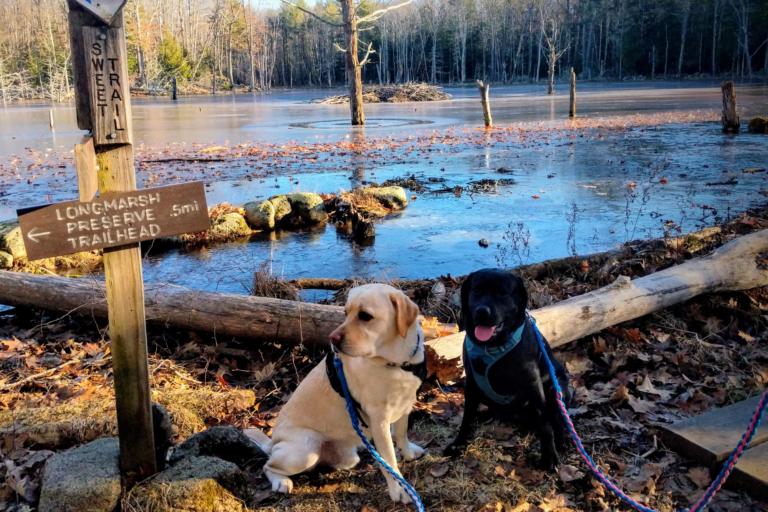 Insurance for Veterinary Clinics in NH, ME & MA
For veterinary clinics, comprehensive insurance coverage is not only best practice—it's often required! Without it, your practice could suffer significant setbacks or even be forced to close after an accident or liability claim. So, what options are available to you?
Property Insurance
Property insurance is designed to cover property damage to your practice from events like fire, explosion, and theft. Your policy can be customized to meet the specific needs of your business, depending on its location and the unique risks it faces.
Cyber Liability Insurance
We mentioned this coverage above, but it also applies to veterinary clinics. From medical records to payment information, a hack could wreak havoc on your business—leaving your clients and employees vulnerable to identity theft and fraud. Cyber liability insurance protects your clinic and your clients against these risks.
Business Income and Extra Expense Insurance
If your clinic suffers a covered loss that disrupts your practice's income, business income and extra expense insurance can help you pick up the pieces. Coverage typically includes income replacement for up to a year, including employee wages and ongoing expenses like rent and utilities.
Workers' Comp Insurance
If you employ workers, workers' compensation insurance is usually mandatory. This coverage provides medical expense coverage and lost wages for employees who are injured on the job. This can be essential for the livelihoods of your employees, as injury or illness can mean struggling to make ends meet without it.
Product Liability Insurance
As a veterinary clinic, you probably sell products, such as medications or dietary supplements, to your clients. Product liability insurance provides protection against legal action taken against your practice or other product manufacturers as a result of someone being injured by your products.
FAQs
How much veterinary professional liability insurance do I need?
The amount of insurance you need depends on several factors, including the size of your practice, the area you operate in, and the types of services you provide. A qualified insurance professional can help you determine how much coverage your business requires.
What does general liability insurance cover?
General liability insurance covers lawsuits and claims stemming from damage to third parties' property or bodily injury resulting from incidents related to your business.
What is the best insurance choice for a veterinary clinic?
The best insurance choice depends on your specific practice's needs, structure, and location. A good place to start is a comprehensive policy that includes all elements of the essential veterinary professional liability insurance options we've outlined above.
Conclusion
We hope this guide has provided valuable insights into the importance of veterinary professional liability insurance and the various options available to you based on your needs. Remember, veterinary professionals are an essential part of our community, and they deserve to have protection to continue serving us all. Don't let unexpected risks put your practice or livelihood in danger—get covered today!